The Sartoris Family History
The Erie Branch
1944 - 2000
---
JOHN ARTHUR SARTORIS II
BORN March 17, 1944
DIED 1998
John was born in Sag Harbor, Long Island, NY. John was also known as Jack. His wife is Rebecca Evelyn Sartoris. They had 6 children:
John Phillip (b. August 27, 1968)
Charles Michael (b. May 29, 1969)
Thera (b. December 9, 1971)
Melissa Jean (b. March 26, 1974)
Kara Anne (b. July 19, 1975)
Lisa Marie (b. February 12, 1979)
The family moved to Erie Pennsylvania at some point.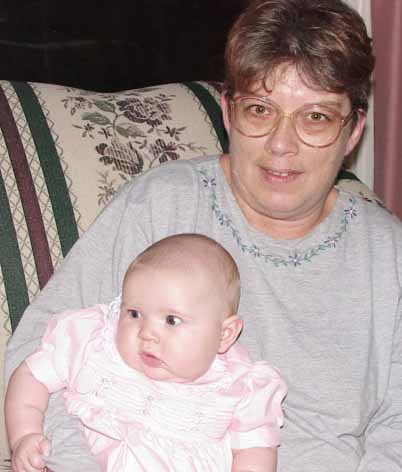 Jack's wife Becky holding their grandchild Elizabeth Rose